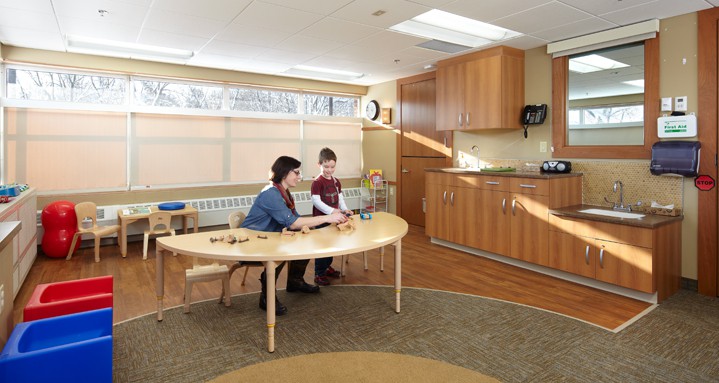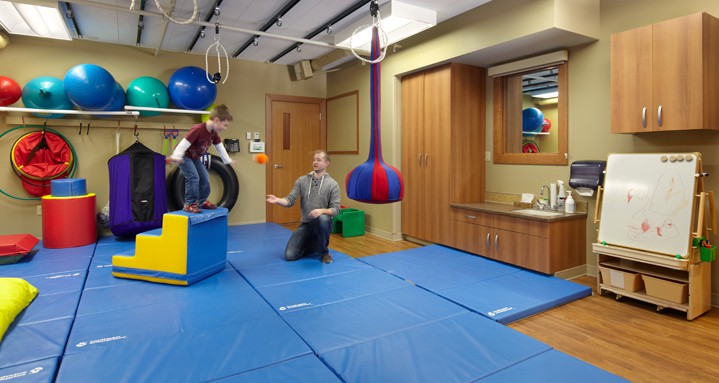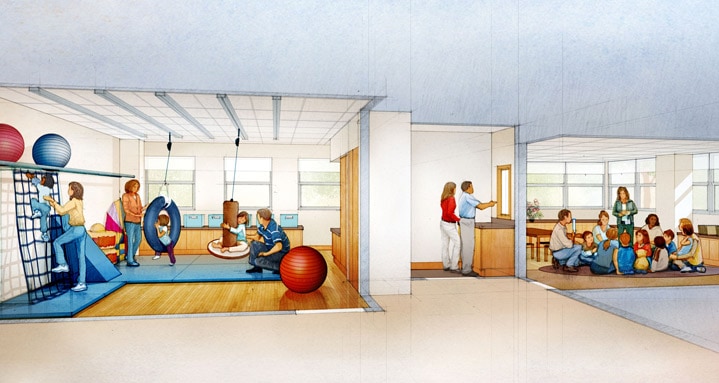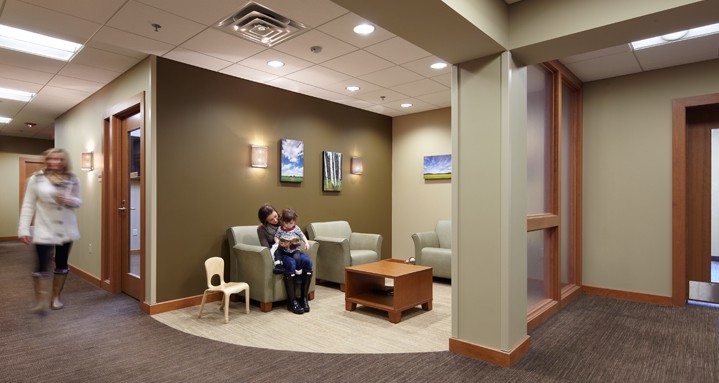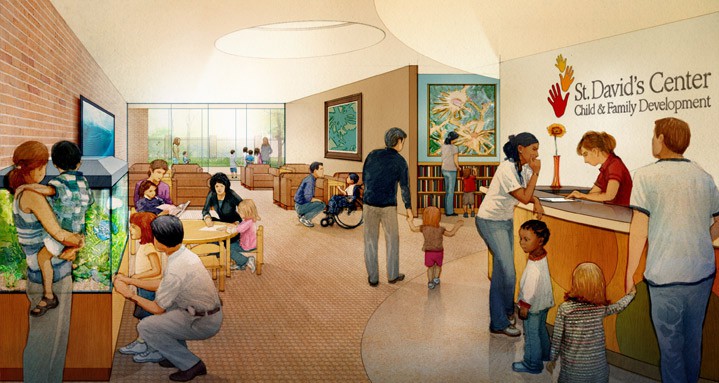 St. David's Center for Child and Family Development provides services focusing on early childhood education and therapy for children with developmental needs.  As part of their 50th anniversary, the organization partnered with Pope Architects to develop and implement a phased campus master plan.  Initial phases include renovation and expansion of the Center's therapy spaces, ECE classrooms, mental health, family place and lobby.
The design enhances St. David's sense of community and communication, creating a vibrant place for children and their families.
Tags: Behavioral / Mental Health, Clinic, E-12 School, Master Planning, Education, Healthcare
St. David's Center Minnetonka, MN
size:
51,000 sq. ft. Renovation, 8,900 sq. ft. Expansion
client:
St. David's Center for Child and Family Development
contractor:
McGough Construction
services:
Master Planning, Architectural and Interior Design
completion date:
2012
photographer:
Philip Prowse Photography
Julie Sjordal, St. David's Center
"Everything turned out beautifully! Can we send a picture of our smiling faces in our new space as a thank you to the construction/architectural crews!?!"