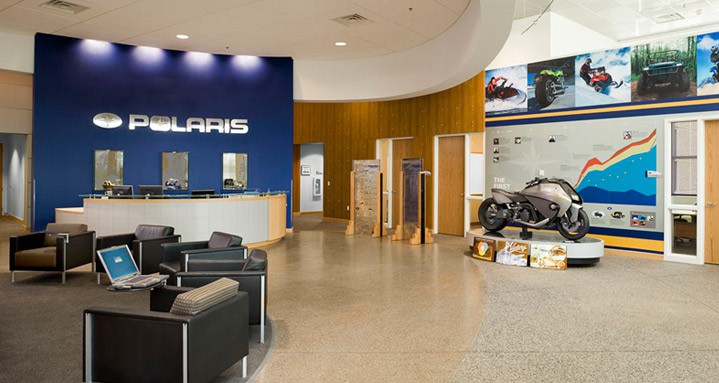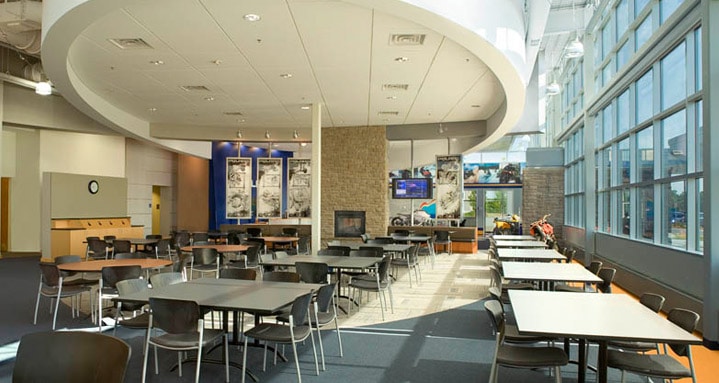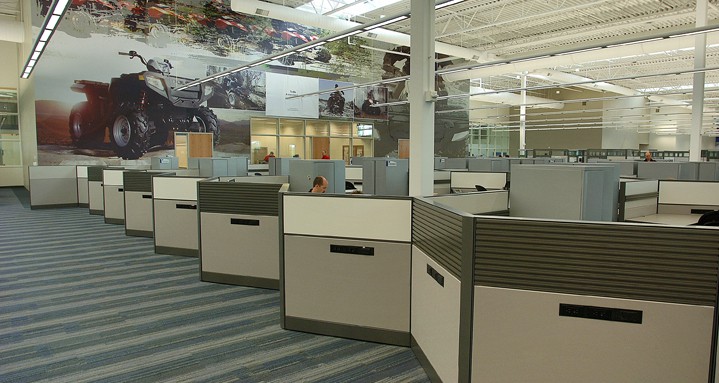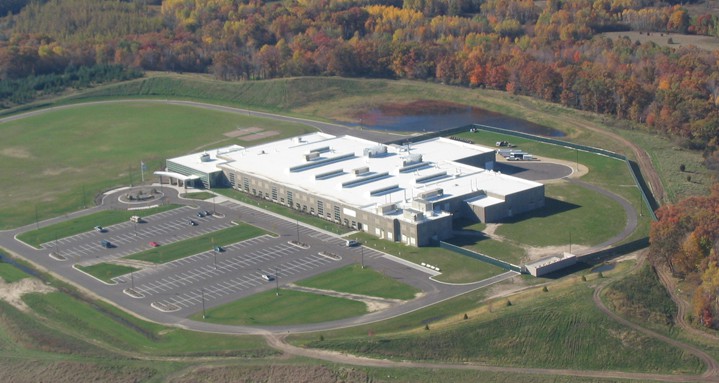 Based in Medina, Minnesota, Polaris desired a new engineering and product-development on the north edge of the Twin Cities metro area. Pope Architects partnered with Ryan Companies US to design and construct a new Development Center in Wyoming, Minnesota, that provides a flexible, efficient, and dynamic engineering environment for Polaris team members.
The facility includes office, training, conference, product development, testing, and support spaces, and achieved LEED® Certification from the USGBC.
Learn more about the major expansion to Polaris' Product Development Center.
Tags: Industrial, Office, Sustainable / LEED Certified, Corporate
Polaris Product Development Center Wyoming, MN
size:
148,000 sq. ft.
client:
Polaris Industries
contractor:
Ryan Companies US, Inc.
services:
Architectural and Interior Design, LEED Certification
completion date:
2005
photographer:
Philip Prowse Photography
Steve Cahoon, Polaris Industries
"This was by far the best run project (and the largest) ever at Polaris. I would recommend the team to anyone ... except my competition."